Moderne analyse eenvoudig gemaakt
Gebruik een product dat klaar is om aan de behoeften van al uw teams te voldoen dankzij een intuïtieve interface, ingebouwde en aangepaste rapporten, een krachtige backend en toegang tot onbewerkte gegevens.
Meer informatie
Vrijheid om uw gegevens te koppelen en te integreren
Kom los van vendor lock-in. Met Piwik PRO Analytics Suite hebt u echt controle over uw analysegegevens en beslist u zelf hoe u deze gebruikt, waar u deze naartoe stuurt en met welke tools u ze deelt.
Meer informatie
Privacy-naleving met het aanvinken van één vakje
Zorg dat uw proces voor het verzamelen van gegevens van meet af aan voldoet aan de normen met vooraf gedefinieerde instellingen voor AVG, HIPAA, TTDSG en meer. Profiteer van de volledige customer journey dankzij onze privacyfuncties, zoals anonimisering van gegevens.
Meer informatie
Wat kunt u met ons platform bereiken?
Web- en app-analytics
Analytics voor productteams
Tag management
Data-activering
Privacy-naleving
Industrial lines insurer HDI Global SE uses Piwik PRO to optimize their marketing spend
"With Piwik PRO, we can accurately track the source of our conversions and invest our budget in the right online channels."

THOMAS QUAST
ONLINE STRATEGY SPECIALIST AT HDI GLOBAL SE
Greiner AG uses Piwik PRO Analytics to see important details of how employees use the intranet, details they couldn't get with built-in analytics.
"Thanks to Piwik PRO Intranet Analytics we can manage our internal content more effectively and find areas that need improvement. It helps us identify the most engaged employees, so we can make the most of their potential and show appropriate recognition for their actions. We're very satisfied with the product and our cooperation with Piwik PRO."

PHILIPP KIRCHMEIR
IT APPLICATION CONSULTANT AT GREINER AG
SVC, operator of an electronic administration platform for the Austrian social security system, achieved a 12.8% increase in service quality with data-based optimization of the user experience.
"Our core goal is to optimize and increase the user experience based on data. Piwik PRO Analytics Suite combines all the necessary features to achieve this goal. From the analysis and evaluation of channels to target group segmentation and planning of suitable content, we now have a solution with which we can implement everything."

GEROLD BRAUCHART
ESV PROJECT MANAGEMENT AT SVC
The Austrian Social Science Data Archive (AUSSDA) uses Piwik PRO Analytics Suite on their website to support growth and achieve GDPR compliance.
"For us as a relatively new institution, it is important to increase our visibility within the community. With Piwik PRO, we monitor the effectiveness of our marketing channels, so we can optimize our communication strategy and verify that we are using our energy for the right approach."

DR. LARS KACZMIREK
HEAD OF AUSSDA
XS4ALL, the oldest internet service providers in the Netherlands, puts their customers' security and privacy first with Piwik PRO Analytics Suite
"We started looking for a new tool because of security and privacy reasons. Because we didn't want to share our customer's data with third parties, especially those not based in Europe, Google Analytics wasn't an option. Piwik PRO was the only platform that fully met our needs (…)"

ERIK VAN DER KOOIJ
HEAD OF DIGITAL AT XS4ALL
Candid, the world's first marcom platform organization, offering a full set of modern media, creative and data agencies, partnered with Piwik PRO on their journey to full GDPR compliance
"We teamed up with Piwik PRO over two years ago, not only for our own platform, but also for our customers. We're working side by side with Piwik PRO to make sure that our customers' first-party data is properly collected and used. Candid's philosophy is to be open and curious, working with Piwik PRO enhances this."

GÉRARD GHAZARIAN
FOUNDER & CEO AT CANDID
TecAlliance, an independent service provider for the automotive aftermarket, uses Piwik PRO to optimize their product and improve user experience through analysis of behavioral data
"We need information about the way in which customers work and interact with our product. With the data collected from Piwik PRO, we can optimize our product to meet customer requirements and effectively allocate our development resources."

DR. BARTOSCH BELKIUS
VICE PRESIDENT ANALYTICS AT TECALLIANCE GMBH
Three Palms Media, an American marketing agency, found Piwik PRO to be the perfect alternative to both Google Analytics and Matomo
"The main reason we switched to Piwik PRO was having everything managed by someone, not having to take care of the open source thing ourselves. Previously we had a lot of issues, which was stressful because sometimes we wanted to access our data and it wasn't working, and it took up to a week to get things back on track. We don't have to worry about that now and it saves us a lot of time and resources."

INGO HAUPT
CEO AT THREE PALMS MEDIA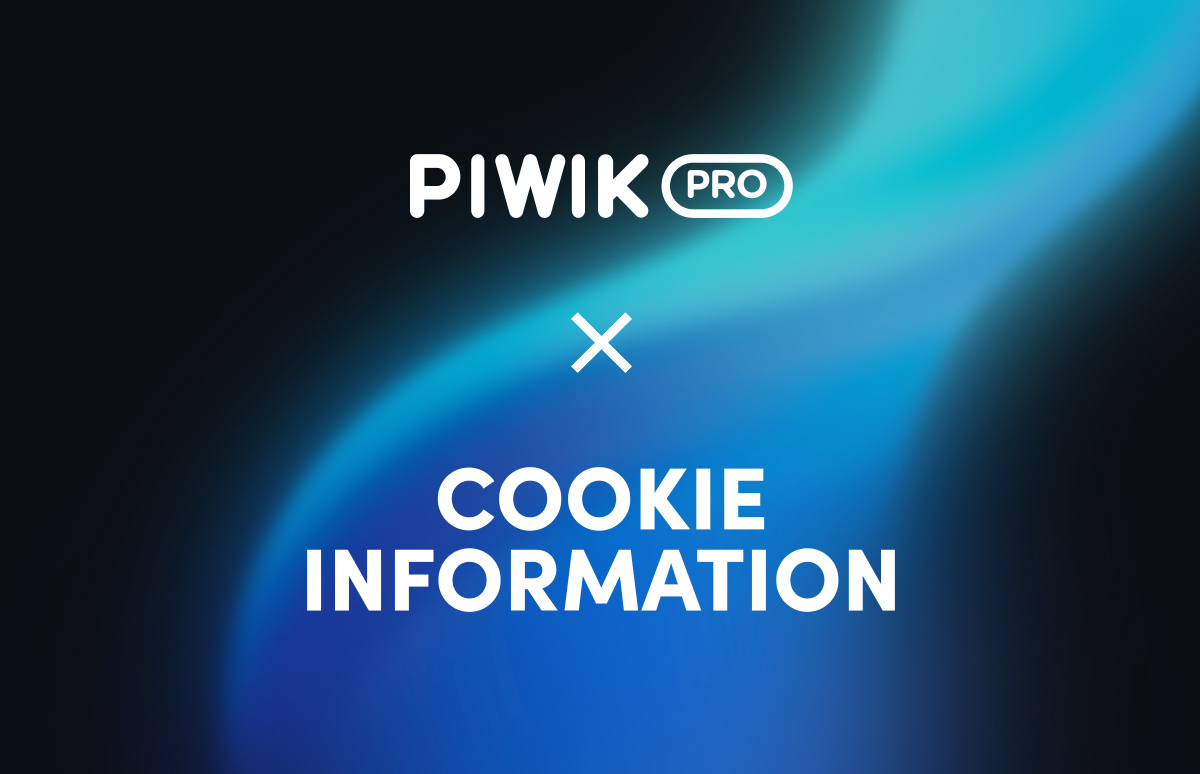 november 7, 2023
We hebben spannend nieuws om met u te delen. Piwik PRO bundelt zijn krachten met Cookie Information, een gerenommeerd platform voor toestemmingsmanagement (CMP) uit Denemarken en onze vertrouwde partner. Samen zullen we bedrijven over de hele wereld meer mogelijkheden bieden voor effectieve en rechtmatige gegevensverzameling en hen helpen over te stappen op een first-party gegevensstrategie.Lees […]
Lees verder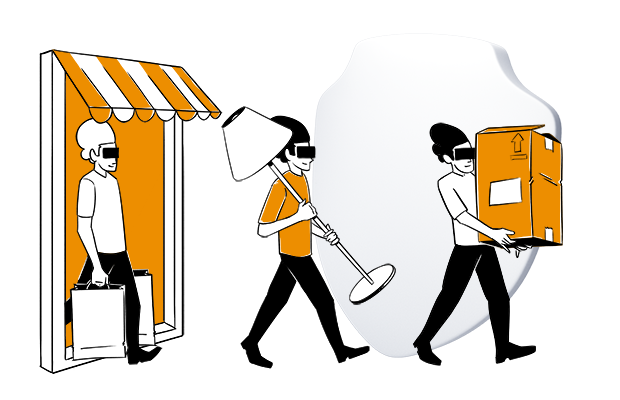 november 3, 2023
De snelle evolutie van e-commerce heeft ervoor gezorgd dat naleving van privacyregels voor veel online bedrijven een belangrijk aandachtspunt is geworden. Met het toenemende aantal datalekken, de bewustwording van consumenten en boetes voor niet-naleving, is het beschermen van de gegevens van klanten en het respecteren van hun privacy een nieuwe norm geworden. Volgens Gartner zullen tegen […]
Lees verder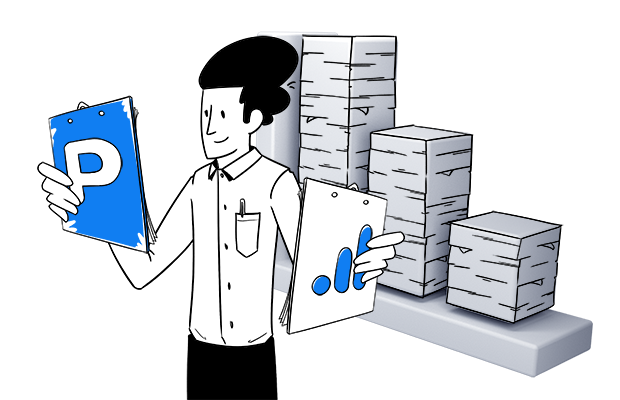 oktober 26, 2023
Het juiste analytics-platform selecteren is een uitdaging, omdat er niet één tool is die aan alle behoeften voldoet. Piwik PRO en Google Analytics 4 (GA4) leveren statistieken en functies die de kern kunnen vormen van elke datastrategie en unieke voordelen bieden. Beide platforms zijn een goede keuze voor ervaren analytics-gebruikers, omdat u hiermee uw gegevens […]
Lees verder
Wilt u weten hoe wij u kunnen helpen meer uit uw analytics te halen?
We staan klaar om al uw vragen te beantwoorden!